History
"La Citronneraie"® is situated on the hillside of the "Annonciade", the cradle of Menton, at an altitude of 120 metres. It is orientated in a southeast direction facing towards the rising sun. This exposition is favourable for the development of citrus fruits and the acclimatisation of tropical and sub-tropical plants.
The origins of "La Citronneraie"® go back to approximately the XVI century. In this period the hillside was terraced, and retaining stone walls, paths and steps were built. All of this was known as the "countryside" by the town dwellers.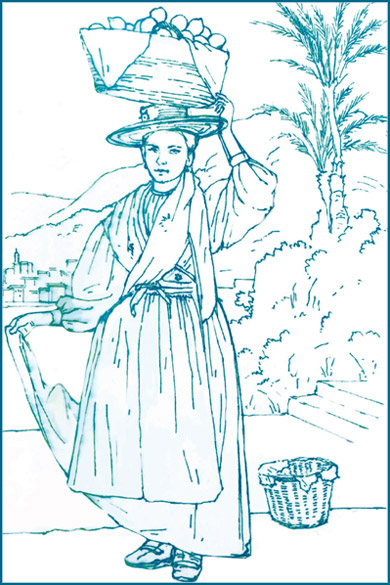 At this time, 200 olive trees were planted over the area of approximately 25,000 m2.
The water problem is crucial in the area. From the beginning of the XVIII century important piping work was undertaken to direct and preserve this precious liquid. An underground reservoir was hollowed out, 150 metres long and 2 metres high, to retain spring water. An underground water tank of 150 cubic metres was created in order to retain the water necessary to irrigate all the central area of the property.
Around 1820, a small rural house of about 70 m2 was built in the traditional "Mentonnaise" style. It was shaded by a terrace covered by beautiful pergolas of wisteria and jasmine. After the second world war and several owners, this beautiful property was partly abandoned.